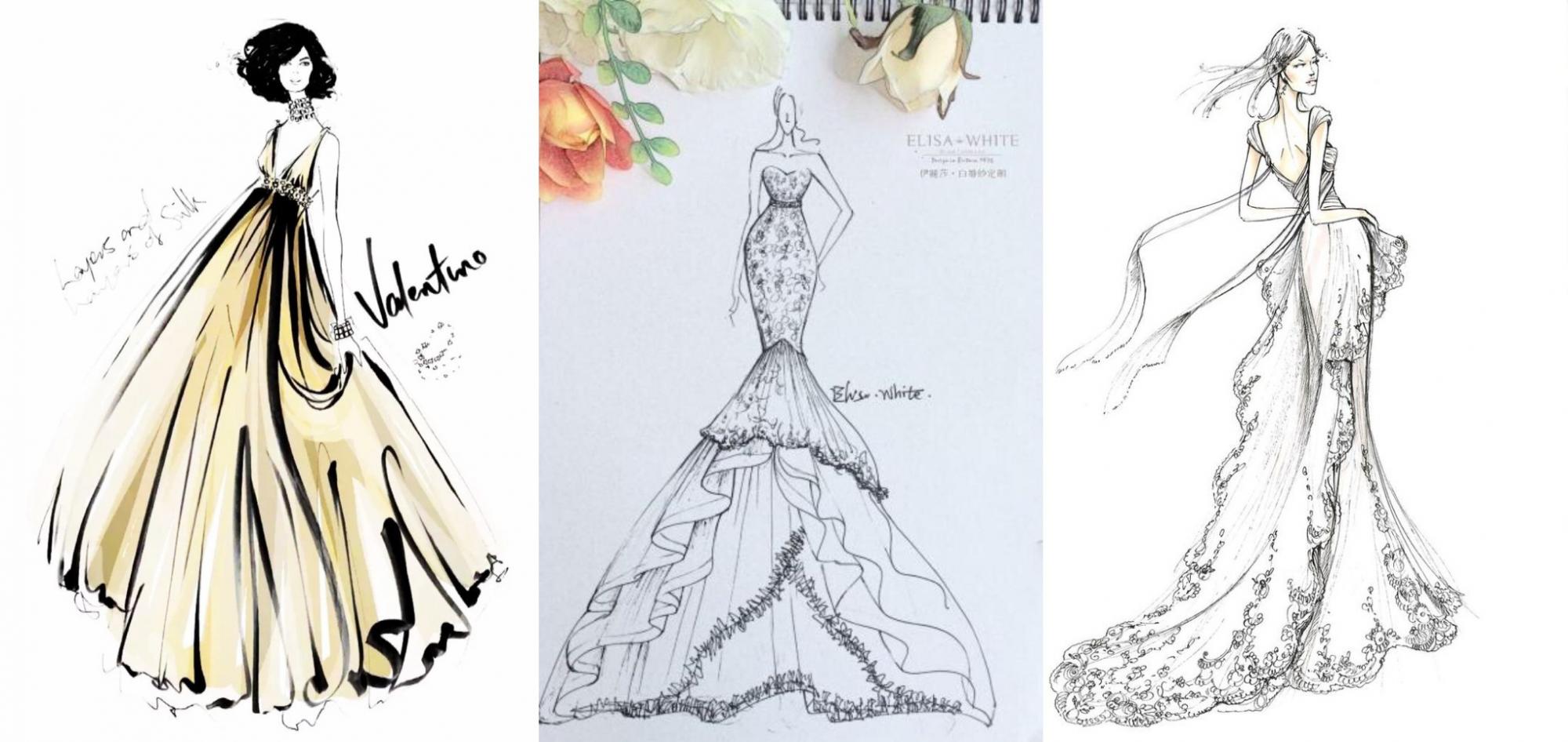 When I was a little girl, I was selected as the flower girl at my uncle's wedding. I was so impressed with the wedding gown my future aunt wears and also attracted by the details of flower girl dress i am gonna wear. So i chose dresses design as my major in university. I have many styles in mind in high school and turns all of them in sketches. Here are some.
Tell us a bit about yourself and your dress ?
I opened a dress studio after graduation and worked with my sewing machines, i love this kind of life and feeling. lol .Every night, when people are falling asleep, my working hour comes and i can also concentrate myself at the night time. i also keep a pet with me and she is very cute and naught, i attached her pic below also. Do you love her?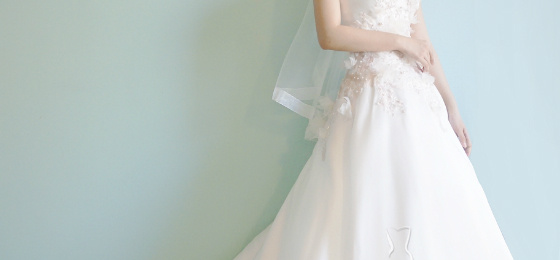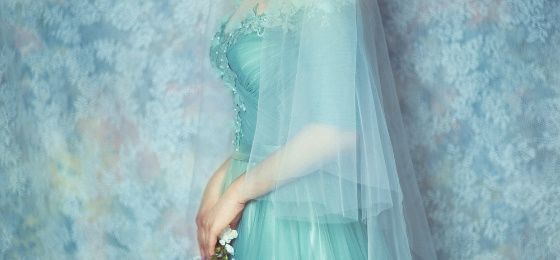 How did you get started in doing what you do? How long have you been creating?
With the designs and details delicate made, the brides-to-be and the girls who are attending special occasion are looking for me to make the dreses for them. I even get some chances to attend the brides wedding myself and feel their happeniess and witness their wedding, it is really great memory in life!
Where do you get your inspiration?
I travelled a lot to get inspirations and ideas for the new designs. I know some designers who have same dream as me in my road and we talked a lot and share lots of same feeling, it is great moment to enjoy, share and listen to their stories and life! We sometimes even drink at bra to celebrate our meet, it is really great to make friends on road and do what you love!
What was your first creation? Do you have a favourite?
My first creation is this design attached. One day i got nohthing to do after school,i found a pen and a paper to draw some pics but the scenery after rain got into my head and i said to myself, it is like a fairy tale, so i draw a matching wedding gown to match this drawing in my head, i love it and show it to my friends, they said, i am born to be a designer, which makes me very happy!